Shukofukurou for iOS 2.0.8 is now released. While we released 2.0.7, it had serious issues and we had to issue an immediate update.
Reauthorization Feature
One of the common complaints is after a certain period of time, the functionality stopped working due to the refresh token not being able to refresh the credentials. We have tweaked this by having the token refresh when the app is launch or become active again. Also, we prompt the user if the app is not able to refresh the credentials. This will give the user the opportunity to reauthorize their account. This only applies to AniList and MyAnimeList.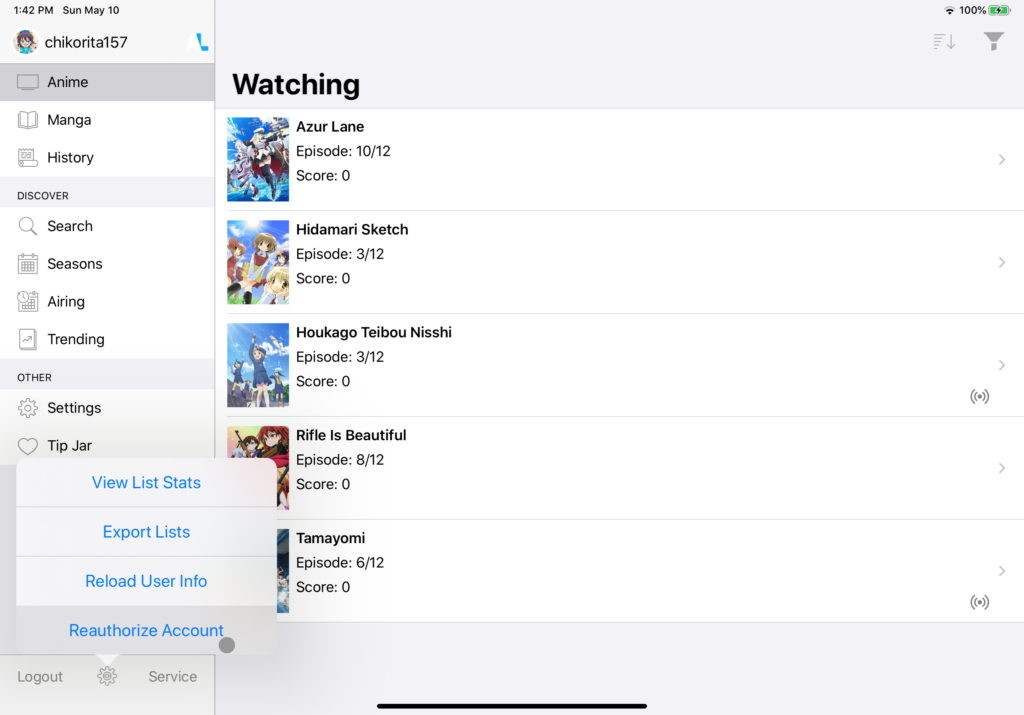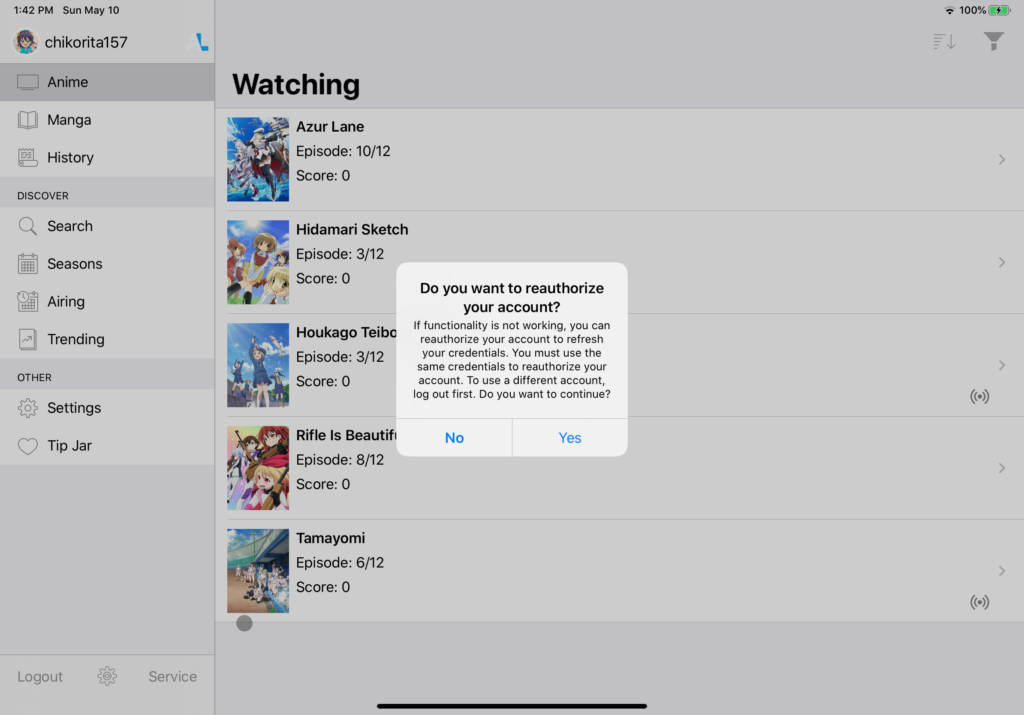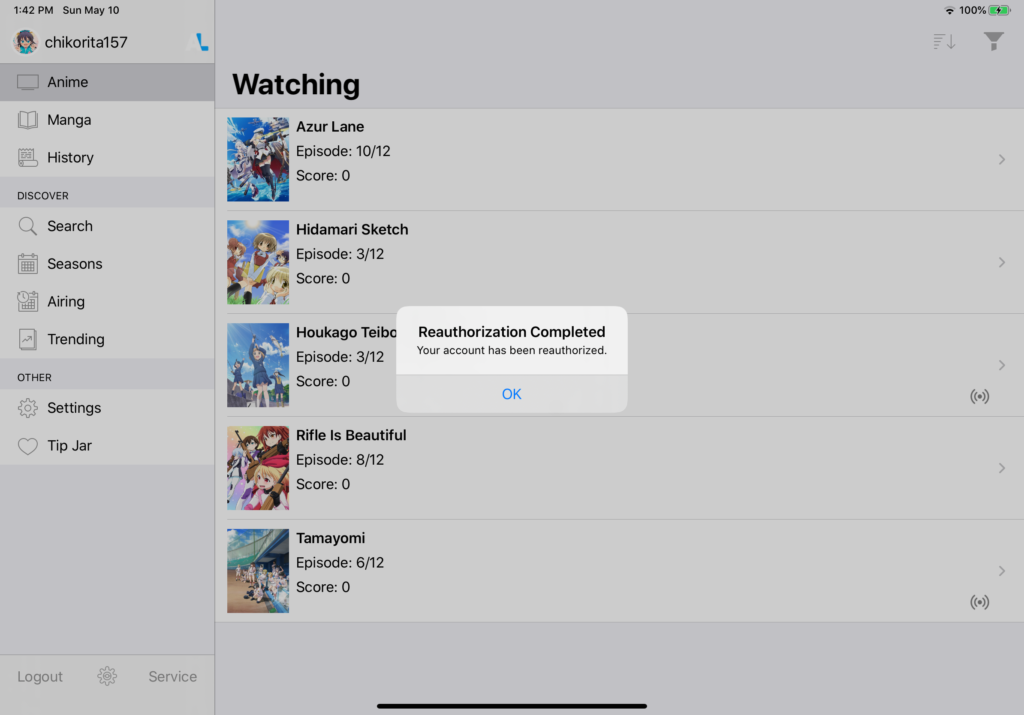 Note that you cannot reauthorize with a different account. The following error will appear if you attempt to do so.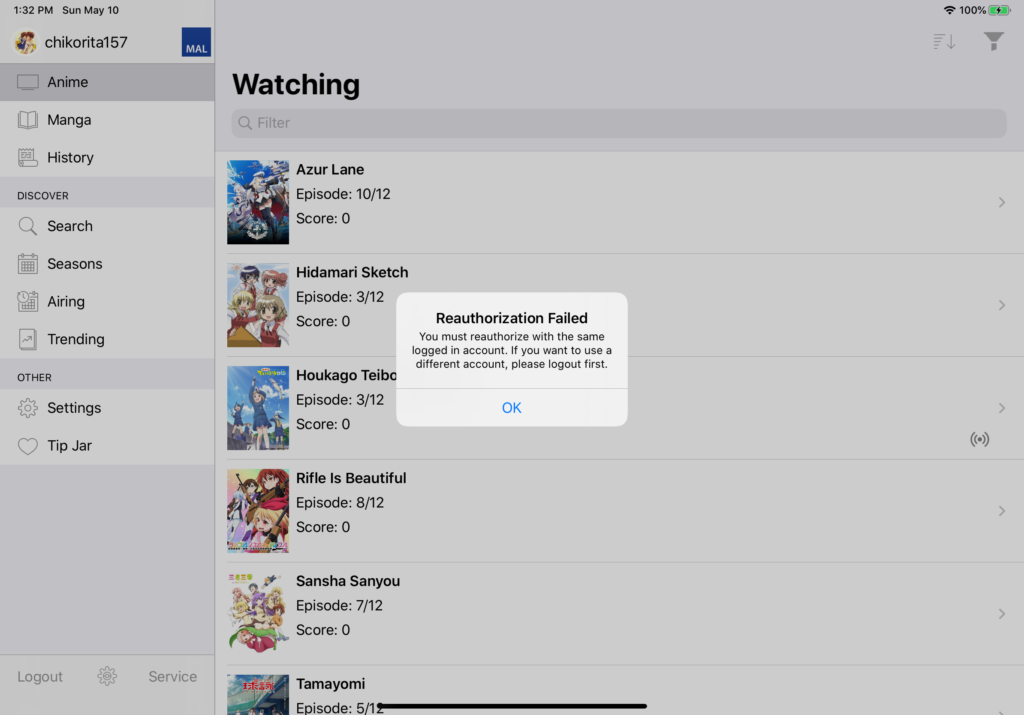 Enhanced Pointer Support and Haptic Touch Support
Since iPadOS 13.4, Apple finally added pointer support. Now, this makes it possible to make commonly used actions available with a right click or a haptic touch. This is useful, especially for users who have a keyboard case with a trackpad like the Magic Keyboard or use a Bluetooth mouse.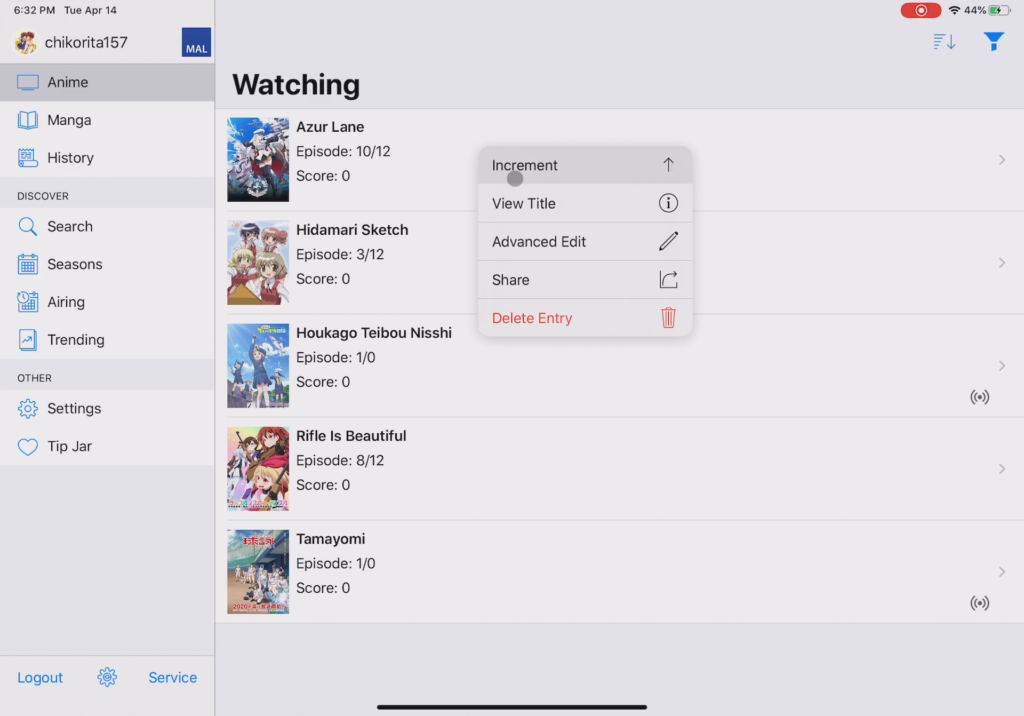 Other Fixes
There are numerous fixes that are made in the 2.0.8 version, which includes the following:
Fixed the off-centered progress wheel in the loading HUDs and UI glitches.
Content filters are now relaxed, but adult content (hentai) cannot be viewed. The app is now rated 17+, which is a compromise, but since this is a paid app, it's very unlikely anyone under 17 years old would download this
This update is free for all existing users.
Other Development Updates
We will be adding the content filter changes to the macOS version of Shukofukurou and fix some discovered bugs very soon. Additionally, we are eventually adding HBO MAX support to Hachidori in a future update as well.