This page answers some of the questions that users might ask.
General
Why certain features require me to donate?
There are a few reasons:
There are development costs in developing these applications, even if it's open source. Hosting and the Apple Developer's Program needed to distribute applications are the main costs.

Incentivises me to keep developing the applications. Since people are donating or paying me to develop these software, I have the obligation to maintain it. (Most open source projects die and this is the case for MyAnimeList clients ).
Yes, it's possible to sell open source software since Open Source is free software, meaning you can do anything to it. However, you are not required to donate if you are only going to use the main functionality of our applications.
How Development Works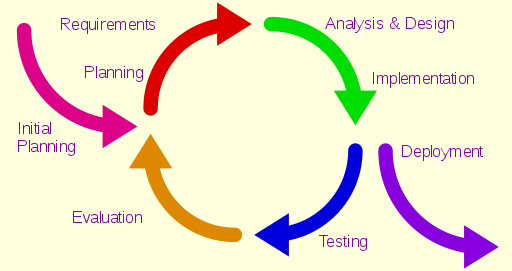 Since our applications are updated frequently, we follow the iterative software development lifecycle. We plan each version on what features and what needs to be changed for each version, perform analysis and design, implement, test and release. The cycle repeats with each minor version. For major releases (e.g. 3.x, 4.x), initial planning will be done.
We use Semantic Versioning and the long version is the build date in ISO 8601 format without dashes (e.g. 20180425)
Shukofukurou
Will Shukofukurou be Open Source?
Yes, Shukofukurou is open source.
However, you will be able to build your own version since it's open source. However, no support will be given to it and you must use your own Atarashii-API server or a different one. Note that developers still can charge money for open source software and still provide the source.
Is Shukofukurou on the App Store?
Yes, Shukofukurou is on the Mac App Store for $4.99. We cannot provide upgrades on the Mac App Store. For upgrade pricing, use the non-app store version. You may be eligible for a free upgrade if you downloaded MAL Library on or after March 1, 2018
Does Shukofukurou support syncing between services (e.g. Kitsu to AniList)
We do not currently support list syncing between services yet as we are still figuring out a workable solution. Yes, this is a planned feature for donors.
How do I switch between my Kitsu or AniList List?
You can change what service you want to mange your list for by clicking on the Service menu and selecting what service you want to change to. Afterwards, you can view your list for that given service and manage it in addition to viewing title information and such.
I have downloaded MAL Library from the Mac App store on March 1, 2018 or later. Will I recieve a free upgrade?
Yes, you will be able to obtain a free upgrade through the non-app store version.
Can you use a MAL Updater OS X or Hachidori License to register Shukofukurou?
No, Shukofukurou is a different application and will not accept these licenses. It will only accept Shukofukurou donation licenses.
Hachidori
What Players and Streaming Sites does Hachidori Support?
The players Hachidori currently supports are Mplayer (MPlayerX, MPlayer OS X Extended, etc), Mpv, SPlayerX, Movist, Kodi, VLC, VLCX, Quicktime Player. Streaming Sites like Crunchyroll, Viz, AnimeLab, Netflix, AnimeNewsNetwork, Funimation, Viewster, Wakanim, and more are currently supported. Also, Plex Media Server is supported locally and on the web through the Plex Web application (Plex Theater is supported via Kodi RPC JSON API as an advanced option). English versions of the site is only supported.
Stream detection only works in Safari, Webkit, Omniweb, Roccat and Chrome.
A media player is playing a media file and Hachidori updated the wrong title? Help!
While Hachidori will update the title correctly most of the time, there is some limitations set forth by Anitomy as some fansub groups name their file in an odd way that it won't parse correctly. If that is the case, you should rename it so it will work.
If it's how Hachidori detects the file, you should correct the update or add an Anime Exception Rule (basically an override) so it will recognize the title correctly. I'm continously improving the engine, so if there is a title that is not updated properly, file an issue.
When I try to update, I get a notification that my credentials are invalid?
This error will show if Hachidori is unable to refresh your OAuth2 token. This means that you need to remove your account and try again. Note that AniList, the tokens are long-lived. If there is a problem, you need to reauthorize your AniList account.
Can you support X Streaming Site?
Of course, you will need to provide the title, URL and DOM (Document Object Model) if scraping is required. However, I will only honor requests for legal streaming sites. Still, you may add it yourself by modifying the source code yourself, but you are on your own as I won't support it.
Other Legal Streaming sites I want to support next is Funimation. Have a subscription, feel free to send me the DOM and URL so I can work on it.
Will you add MyAnimeList support?
MyAnimeList removed their Official API, so it's not possible anymore, unless they change their minds and restore the API.
The program isn't working, it won't detect anything!
Note that you need to activate the scrobbler first or perform a ondemand update before Hachidori can detect what you are watching and then update the list. I decided to have it manual by default so that it won't impact the energy usage of your computer. In other words, you only turn it on when you need it. If you don't want to turn it on/off manually, you can enable the "Start Scrobbling at Startup" option to have Hachidori start it when it launches.
Also, there are hotkeys you can set to toggle auto scrobble or to scrobble right away too, so consider that option.
Why Hachidori detects the title incorrectly sometimes?
It's the drawback of automatic detection since the program needs to search in order to get the ID associated with the detected title. Simply put, there is no silver bullet since various fansub groups title the videos slightly differently. However, I implemented several measures to increase the accuracy (such as rearranging search results by types, using string scoring, regular exprssions, etc). You can test how Hachidori detects the file by getting the source code, adding your own file name entries and run the unit test.
If you are worried about the program adding the incorrect update, you can enable update confirmation. By default, Hachidori will ask before it adds a new title, but you can enable update confirmation as well.
How do I enable Discord Rich Presence?
You can enable Discord Rich Presence in the Social Accounts preferences. Note that this will only work with the desktop version of Discord, not the web version.