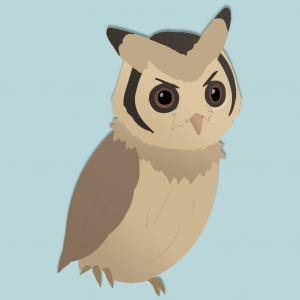 Shukofukurou for iOS is a light weight and easy to use Anime and Manga library management and title discovery application for iOS that allows iPhone and iPad users to manage their Kitsu and AniList lists in one place.
Note: You cannot watch Anime using Shukofukurou for iOS as it's only meant for tracking and title discovery. Shukofukurou for iOS can provide information where you can watch a certain title.
The app costs $2.99 to download from the App Store (to cover distribution costs, e.g. Apple Developer Program). All future updates are free once downloaded. The source code is available for free.
MyAnimeList Support will come later this year or early 2019, depending on New Official API availability.
Manage your AniList and Kitsu Lists in One App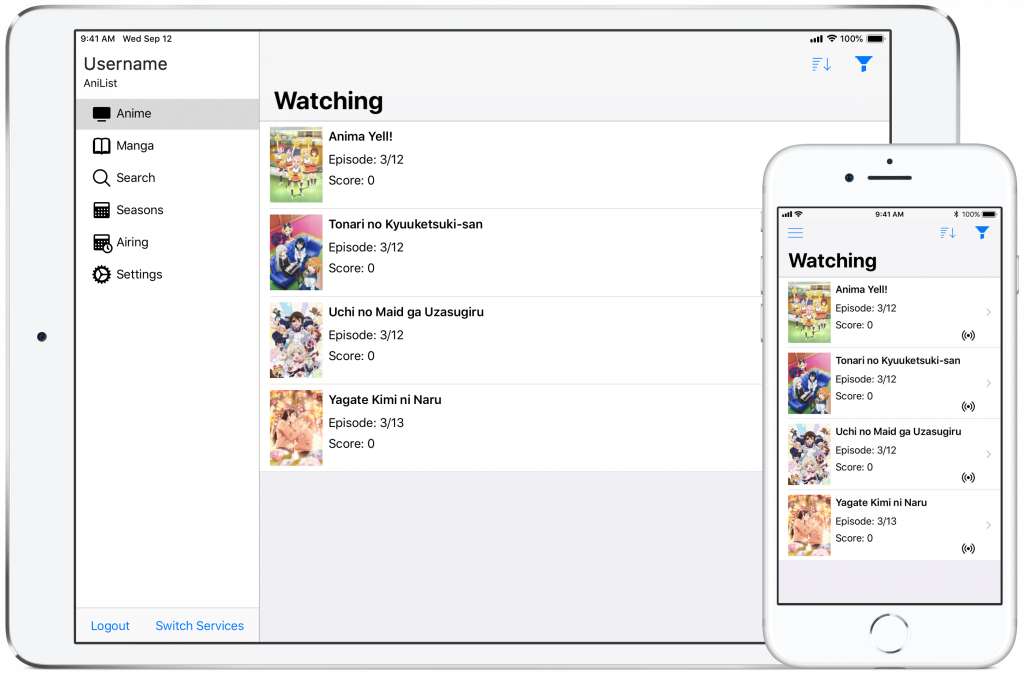 No longer you have to use different iOS applications to manage your AniList and Kitsu list. Shukofukurou for iOS allows you to manage both your AniList and Kitsu Anime and Manga libraries within the same application.
MyAnimeList and Anime-Planet Support coming at a later date.
Support for List Syncing will come in 2019.
Explore New Titles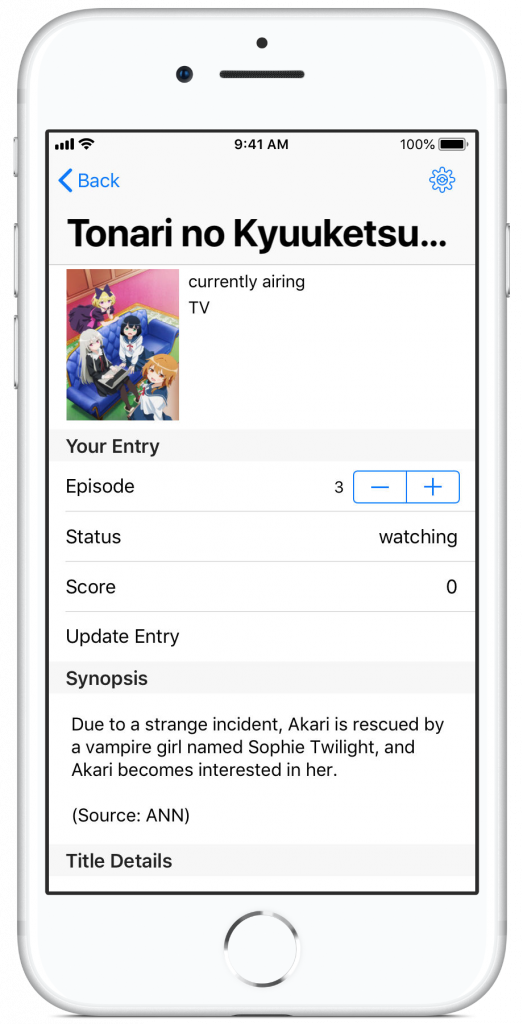 View information about a specific title or browse through current and previous seasons. You can find new titles you can become interested in. You can also view related titles, cast information (Anime only) and read reviews/reactions.
Learn More about Characters, Voice Actors and Staff
This slideshow requires JavaScript.
Shukofukurou allows you to browse and search through staff and characters. You can view the character's backstories, appearances, and voice actors information. In addition, you can view detailed information on staff members, manga authors and voice actors.
Never Miss an Episode Again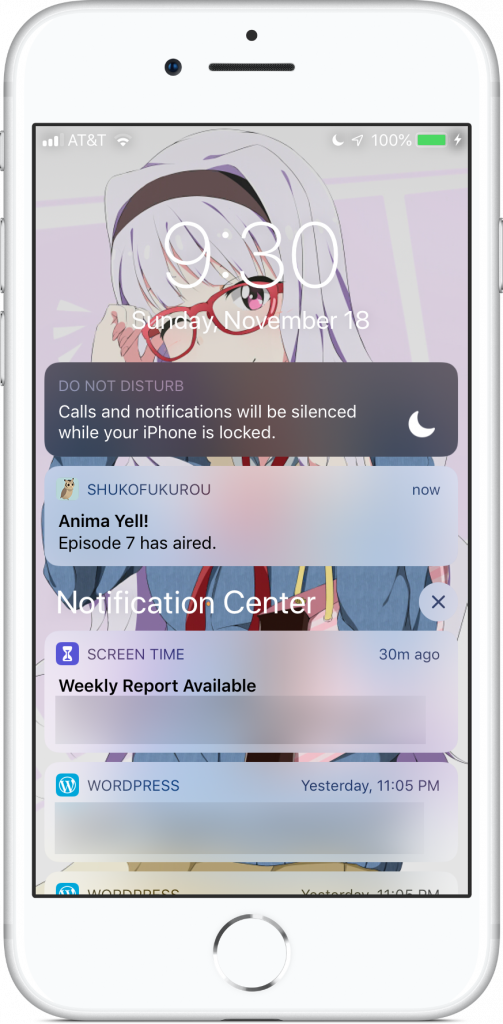 In the past, you have to check the airing schedule to find out what anime is airing on a particular day. With Air Notifications in Shukofukurou, you can receive notifications on when the next episode it airs. You can select which library and which titles to receive airing notifications. In addition, you can view which titles are airing on a particular day.
Note: Full support on AniList, but on Kitsu, you may not be able to receive notifications on some titles.
Lightweight and Feature Packed
App Size is becoming a big problem since third-party apps keep growing in size. Shukofukurou takes a different approach by taking a minimalistic approach by following the iOS design guidelines and not needlessly add unnecessary graphical assets while being coded in Objective-C. This allows us to deliver the best anime and manga library management experience without taking up your phone's storage.
Compared to our competition, on the iPhone 8 with iOS 12 installed, our app currently weighs only 3.9 MB in size.
Open Source
We are open source and licensed under a permissive BSD License.
Note: No support will be given for unofficial/self-compiled versions.
Features List
Manage Anime and Manga Lists
Search and Browsing Titles
View Title Information on other sites
(Wikipedia/Anime News Network/TVTropes and more)
Custom List Support (AniList)
Detailed episode information (Kitsu)
View Reviews/Reactions for an Anime or Manga

View Cast and Staff Information (AniList)
Manage Kitsu and AniList lists
Airing Browser
Season Browser
Featured Titles (New, Trending, Popular, Highest Rated)
Airing Notifications
Coming in 2019
Ability to read user notifications (AniList)
Timeline/Social Feed (Kitsu and AniList)
User Profiles
List Syncing (2019)
Basic List Statistics
Get Shukofukurou for iOS now