Easy to Use
Shukofukurou makes it very easy to manage libraries from AniList, Kitsu and MyAnimeList, explore new titles, and much more.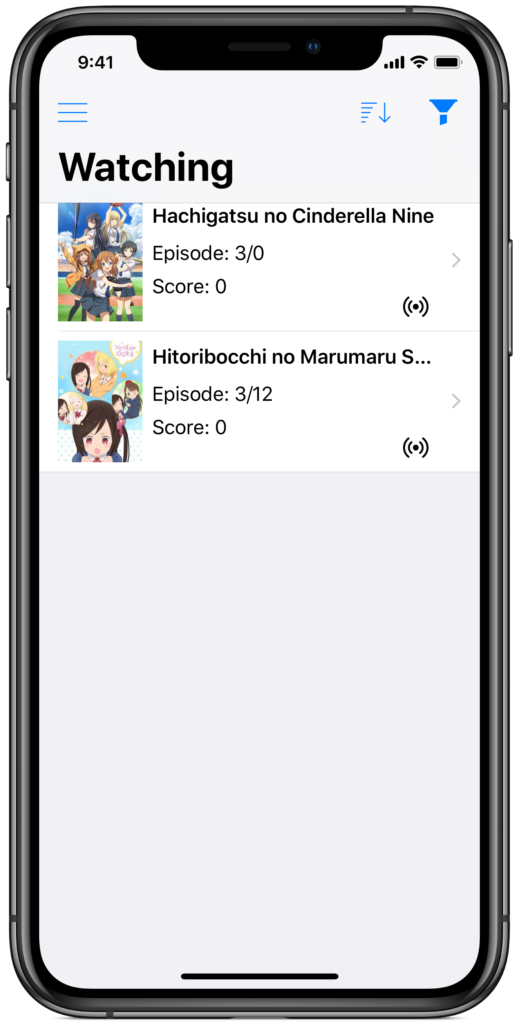 Manages AniList/Kitsu/MyAnimelist Anime and Manga List in one App
No longer you have to use different iOS applications to manage your AniList and Kitsu list. Shukofukurou for iOS allows you to manage both your AniList, Kitsu, and MyAnimeList Anime and Manga libraries within the same application.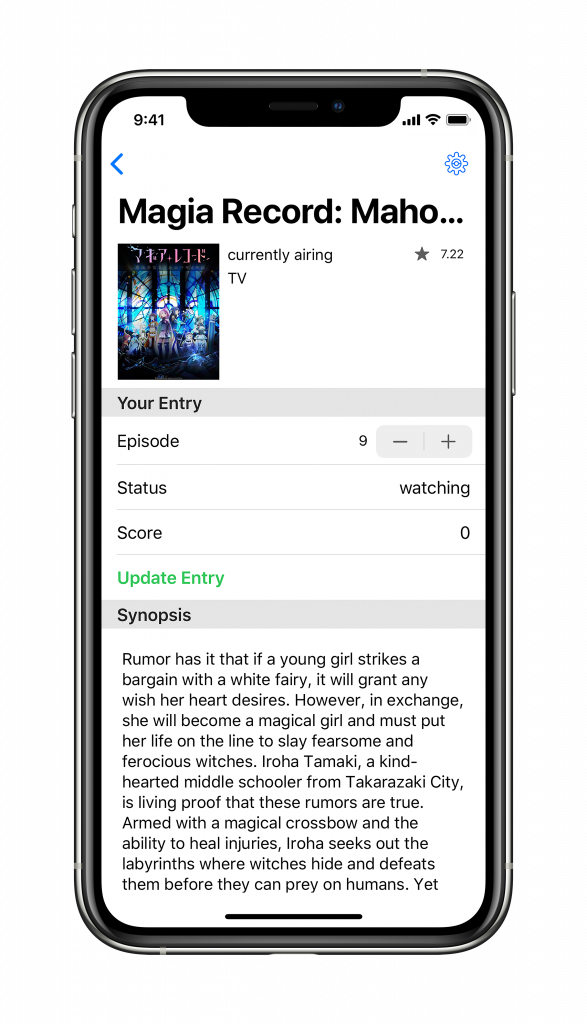 Explore New Titles
View information about a specific title or browse through current and previous seasons. You can find new titles you can become interested in. You can also view related titles, cast information (Anime only) and read reviews/reactions.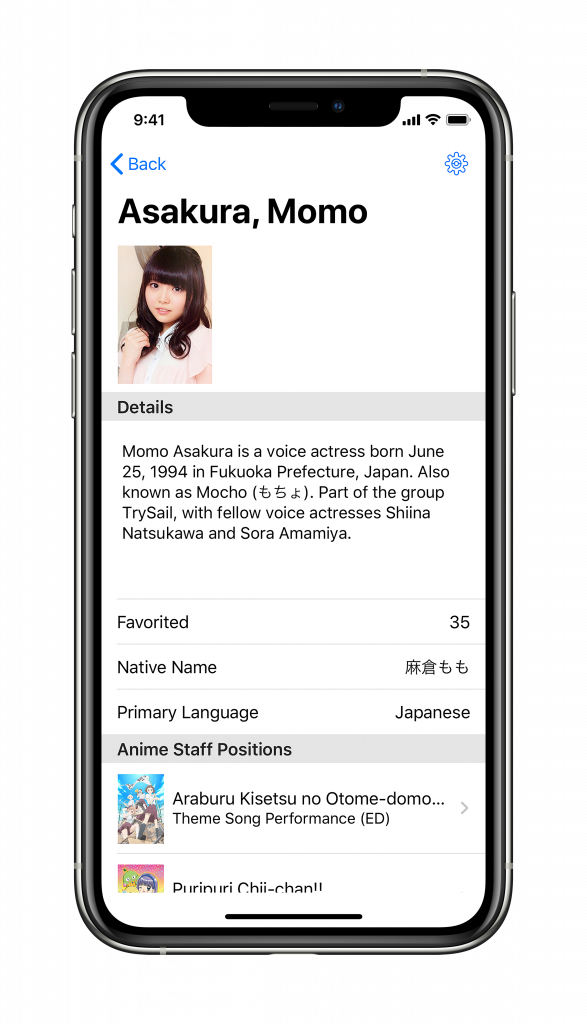 Learn More about Characters, Voice Actors and Staff
Shukofukurou allows you to browse and search through staff and characters. You can view the character's backstories, appearances, and voice actors information. In addition, you can view detailed information on staff members, manga authors and voice actors.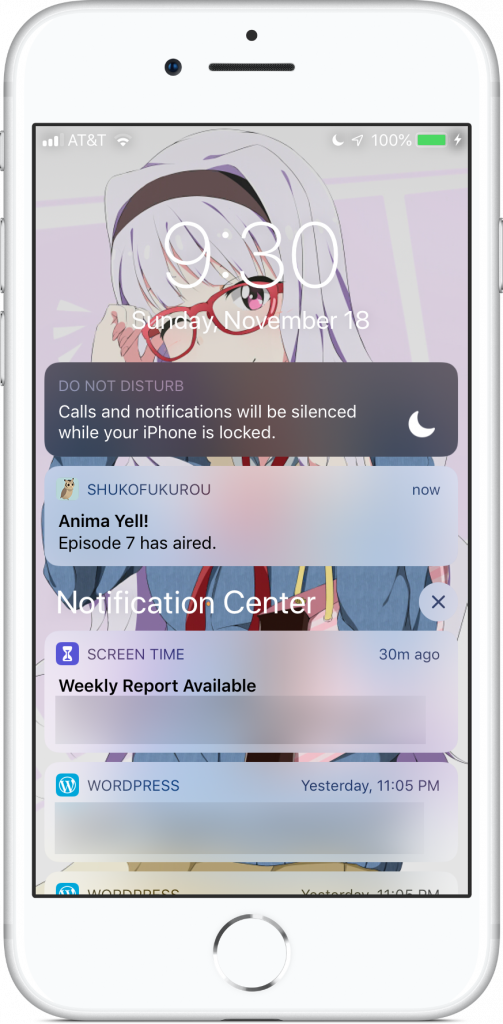 Never Miss an Episode Again
In the past, you have to check the airing schedule to find out what anime is airing on a particular day. With Air Notifications in Shukofukurou, you can receive notifications on when the next episode it airs. You can select which library and which titles to receive airing notifications. In addition, you can view which titles are airing on a particular day.
Note: Full support on AniList, but on Kitsu, you may not be able to receive notifications on some titles.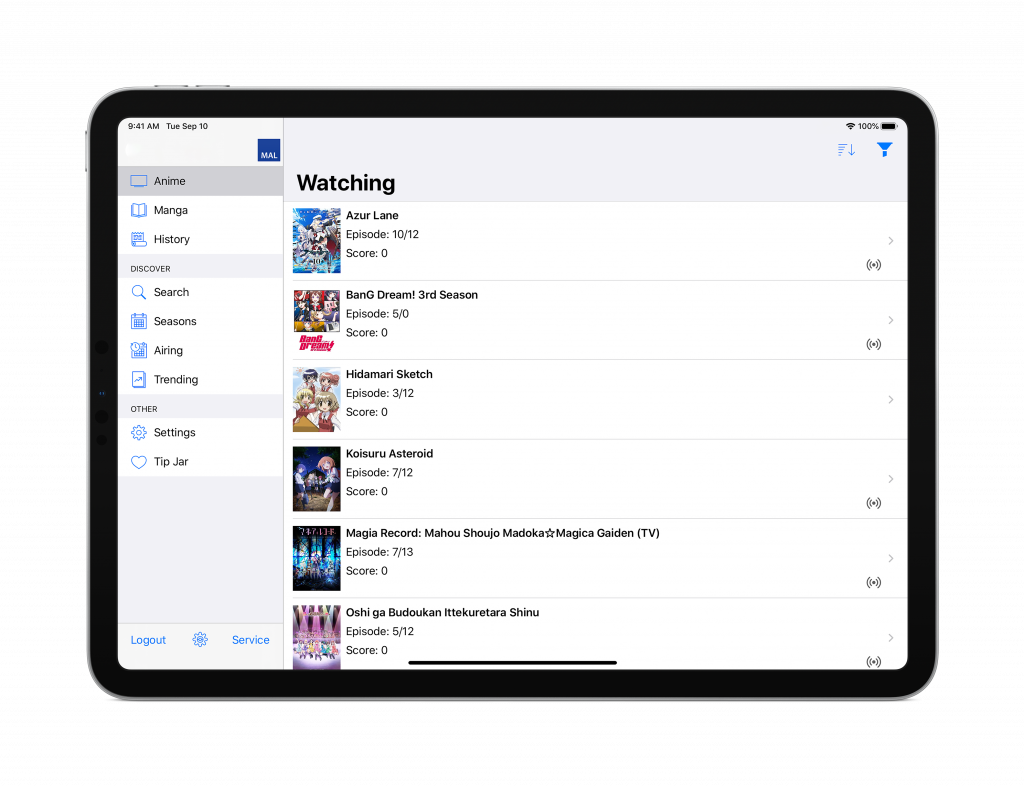 Optimized for iPad
Don't settle with a AniList, Kitsu, or MyAnimeList Library management app that is a blown up version of the iPhone version. Shukofukurou for iOS utilizes the big screen on the iPad to bring an experience similar to the desktop version. When in landscape mode, the sidebar, which allows you to access different functionality is always shown. Also, additional swipe buttons for viewing the title on site, advanced edit, manage custom lists and more at your fingertips. Lastly, you have access to keyboard shortcuts when a keyboard is attached or connected via Bluetooth.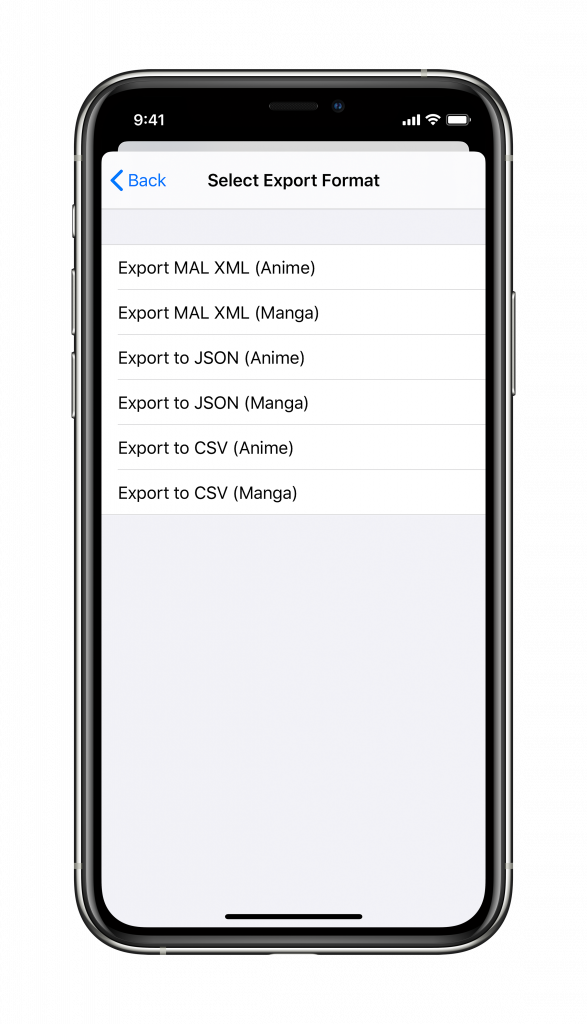 Your Lists are Safe with Us
The new editor comes with a handful of default blocks such as paragraph, image, gallery, and more, to help you create better standard posts and pages.
Scrobble What you are Watching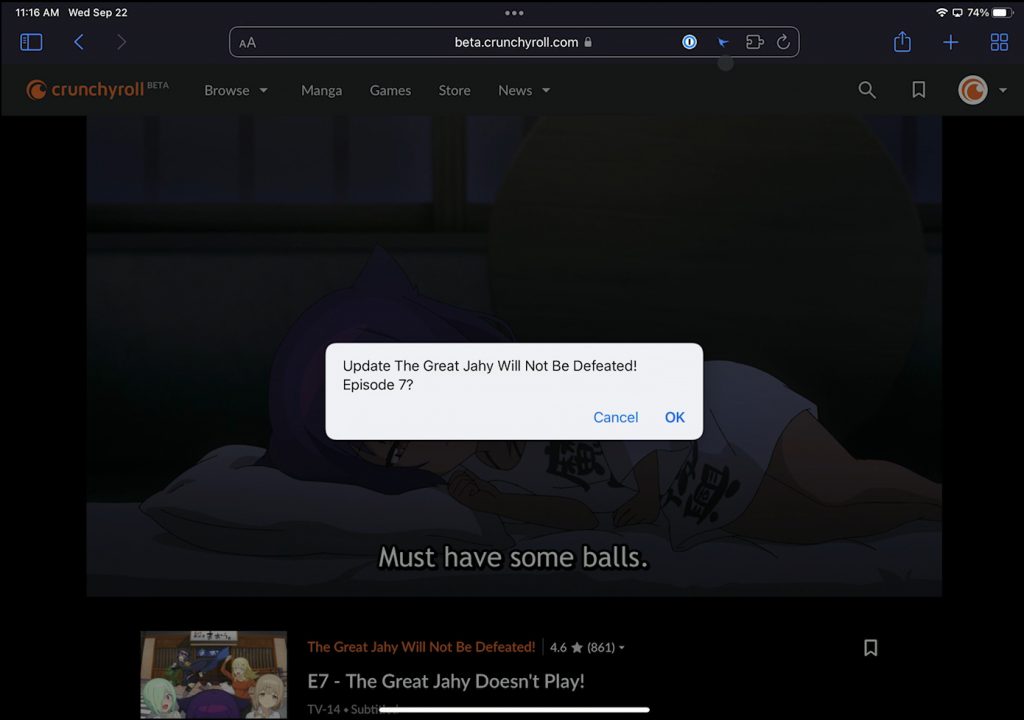 Coming soon in 2.2
Shukofukurou for iOS supports scrobbling of titles you are currently watching through Hachidori Lite, a new Safari extension for iOS/iPadOS 15. You can easily update your list based on what you are watching from Crunchyroll, Funimation, Hidive, and Vrv by tapping the Hachidori Lite icon.
Note: Detection from streaming apps are not supported, only through the Safari web browser.
Lightweight and Feature Packed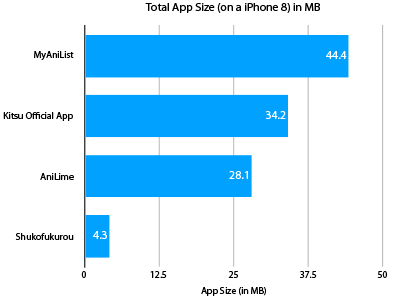 App Size is becoming a big problem since third-party apps keep growing in size. Shukofukurou takes a different approach by taking a minimalistic approach by following the iOS design guidelines and not needlessly add unnecessary graphical assets while being coded in Objective-C. This allows us to deliver the best anime and manga library management experience without taking up your phone's storage.
Open Source
We are open source and licensed under a permissive BSD License. A community version is available without support.
Note: No support will be given for unofficial/self-compiled versions.