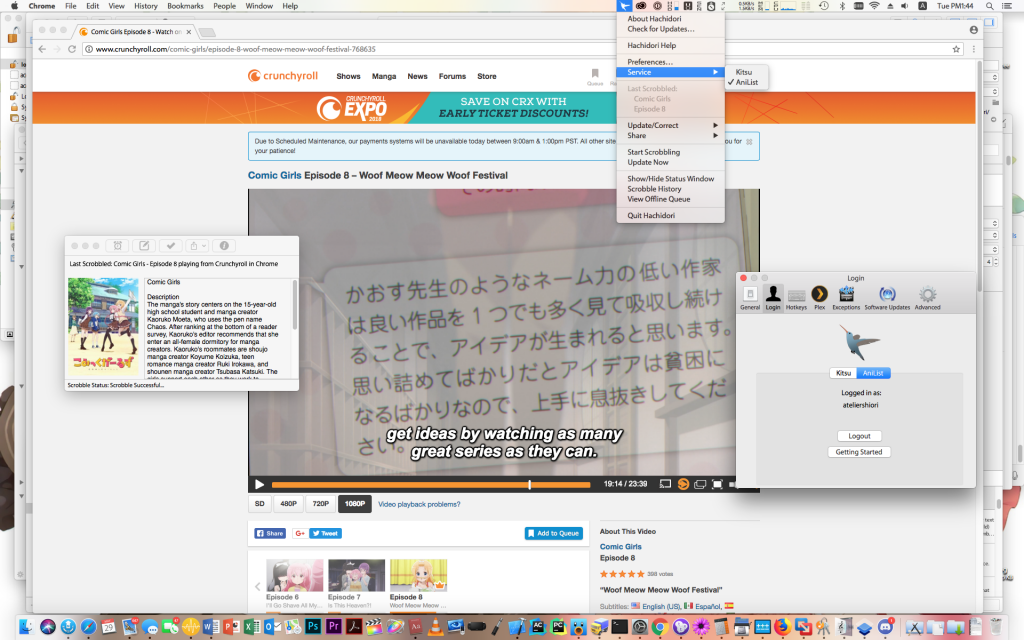 In response to MyAnimeList disabling APIs and going down, we have decided to speed up development for Hachidori. With that, we added AniList support for Hachidori. Now you can update your AniList lists automatically using Hachidori.
Note that the first alpha build doesn't have all the futures planned for Hachidori 3.0 and may have bugs. Only try if you are on the edge. It will be added to the AppCast soon.
The first alpha can be downloaded here.
Change log is below.
New Features
Add support for AniList
Add support for Anime Relations, replaces Auto Exceptions for zero episodes, split-cours and abnormal episode numberings.
Bug Fixes and Enhancements
Auto Exceptions renamed to Auto Title Correction
Improve Auto Title Correction for titles that have a season number
Improve Title Recognition
Known Issues
MAL Sync is broken due to API disablement. Also, not yet implemented for AniList.