A public beta of Shukofukurou for macOS 3.6 is now out. This release finally takes advantage of macOS Big Sur's new design language. It also adds new columns, which allows users to customize what information to show in the list view. This release is expected to also support macOS 12 Monterey when it release this fall.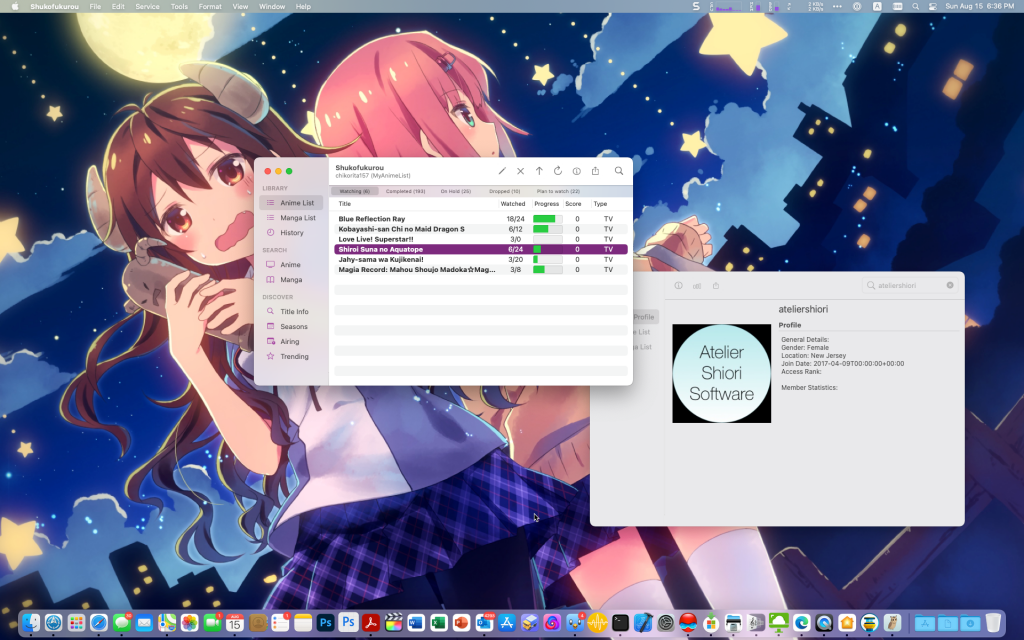 Why we are dropping support for macOS 10.15 Catalina or earlier?
It's been a bit difficult to keep maintaining the app for older versions of macOS. It's mostly because I have moved on to more recent version of macOS. Not to mention, since Apple will be leaving Intel behind in the next few years and Apple Silicon being the future, I want to take advantage of the newest APIs.
The 3.5.x branch will be maintained for some time for only bug fixes. For App Store users who need to use the older version, you can request a serial number. You need to send in proof that you have purchased the Shukofukurou app for macOS on the App Store by screenshooting the purchased list with the app listed. Send this email to chikorita157 at ateliershiori dot com with the name you want to use for the registration. Note that the App Store version will only have the version only compatible with macOS Big Sur or later.
The beta is available for download on Github.