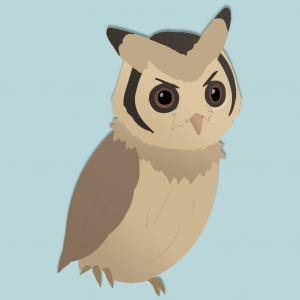 An iOS port of Shukofukurou have been in the works since mid August. Now, after hours of work porting the program and creating the User Experience, we are ready to announce the iOS version. The iOS version of Shukofukurou will have mostly everything from the desktop version, excluding the ability to import/export lists and view other people's profiles and lists. This is meant to be a light-weight and open source alternative to the official Kitsu mobile application on iOS and on AniList, MyAniList and Anilime mobile apps.
Unlike the desktop version, to publish iOS Applications to the App Store, one needs to have an active Apple Developer Program membership, which costs $99 plus tax and there is no way to distribute outside the App Store. Therefore, I cannot publish the app for free as it would cost me money to develop and publish the applications. We rely on donations to sustain our development, which has been dropping in recent months.
To get the app on the app store, I have no choice but to charge a small fee to cover the costs of developing and distributing the app. The app will cost $2.99 to download, but unlike the desktop version, the iOS version will receive lifetime updates. Please note that the practice of selling open source software encouraged by the FSF.
However, the source code will always remain free and you can get it at Github, which is licensed under the BSD License. This means that you can get the source code, compile it and slide load it to your iOS device. However, you need to have an Apple's Developer Membership to use the app indefinitely or it will stop working after 7 days if you use a free Apple Developers account. This means you have to recompile it to use it another 7 days. I will not provide support if you compile from source.
If I receive more than $9 or more on Patreon to cover development costs, I will make the application free. If you want to become a Patron, feel free to do it here.
The first prerelease build is now available. Patrons and people who have a donation license for Shukofukurou or downloaded Shukofukurou or MAL Library from the Mac App Store can test the beta. An invite link on Patreon will be made available for active patrons. For people who have a donation license for Shukofukurou or downloaded it or MAL Library from the Mac App Store can email me at ateliershiori@moyit.pro to receive the invite link. I only need a Fastspring invoice or a screenshot of the Mac App Store application showing Shukofukurou or MAL Library in the purchased list.
After enrolling in the beta, you will need the TestFlight app to download the beta. I plan on having test builds out at the end of each week. If you experience bugs or want to give feedback, please do it in the TestFlight App.